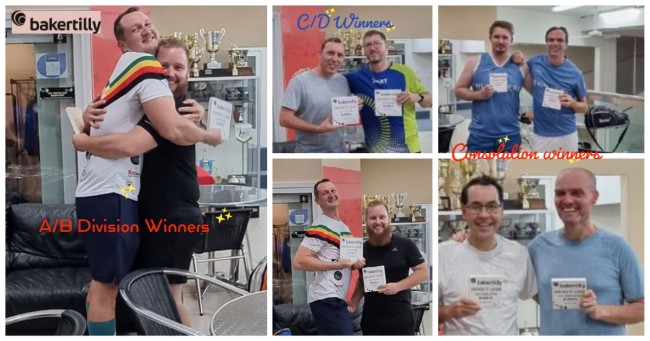 Nov 18, 2022
Bakertilly Corporate League: Sept - Nov 2022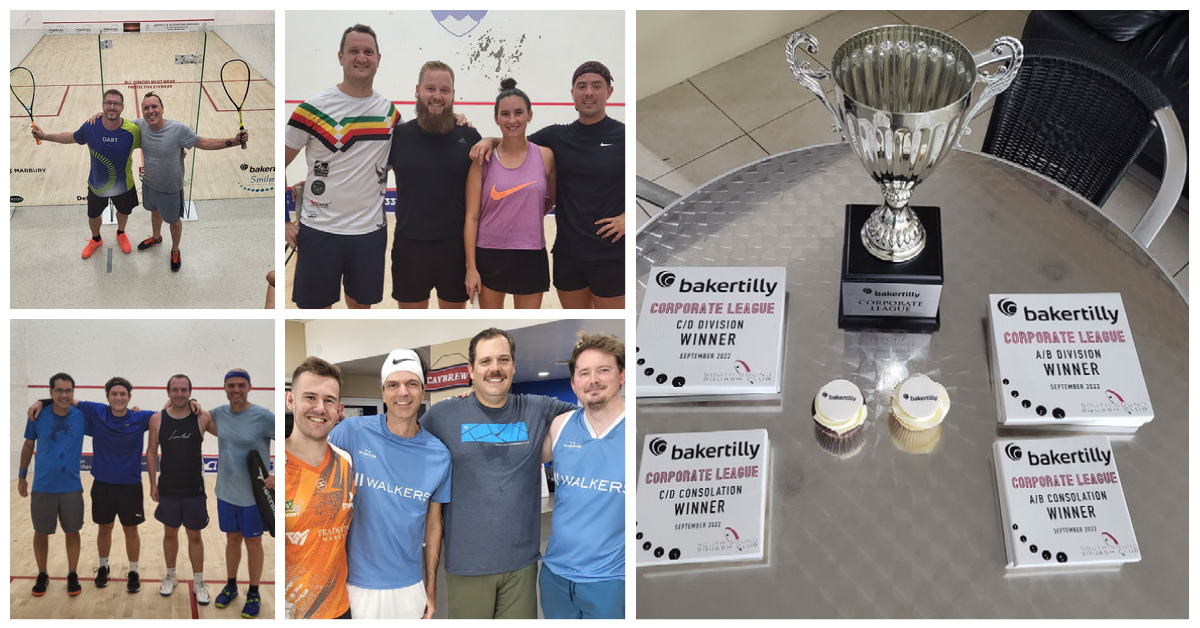 The Bakertilly Corporate League concluded on Thursday November 10th
Congrats to A/B Division winners Bakertilly for regaining their title this season.
Wayne Franklin & Craig Rowland, the C/D Division winners are without doubt our most improved pairing!
They have steadily improved their results each season and got their win in convincing form.
The additional consolation round this season was also well received and competitive.
Congrats to Alexandria the A/B Division consolation winners and Walkers the C/D Division consolation winners.
Well done to all finalists, the matches were keenly contested as shown by the results, all winners being decided by the final doubles match with the exception of the C/D Division.
We look forward to having all the teams back next season and a massive thank you to the continue support shown by Bakertilly!