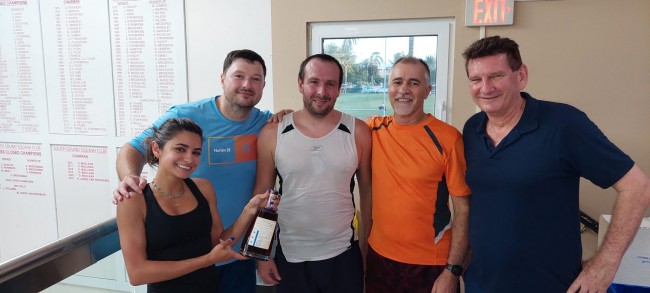 May 31, 2022
Jeff Broderick Memorial Squash Tourney
The JB Memorial Team Squash Tournament took place last Saturday May 28th.
We had an incredible tournout and much fun in match play.
The JB Memorial is a team tournament. Teams are made up of a A, B,C,D player that faces off with other teams for a 3 minute shoot out of who can get the most points!
Members do not get to choose their team members and as such, makes for a very Social evening of players getting to know each other and members perhaps meeting new playing partners.
Proceeds of the JB Memorial Tournament goes to support the continued growth of the SSSC Junior program.
As always thank you to our sponsors Cayman Spirits for their continued support of this event.