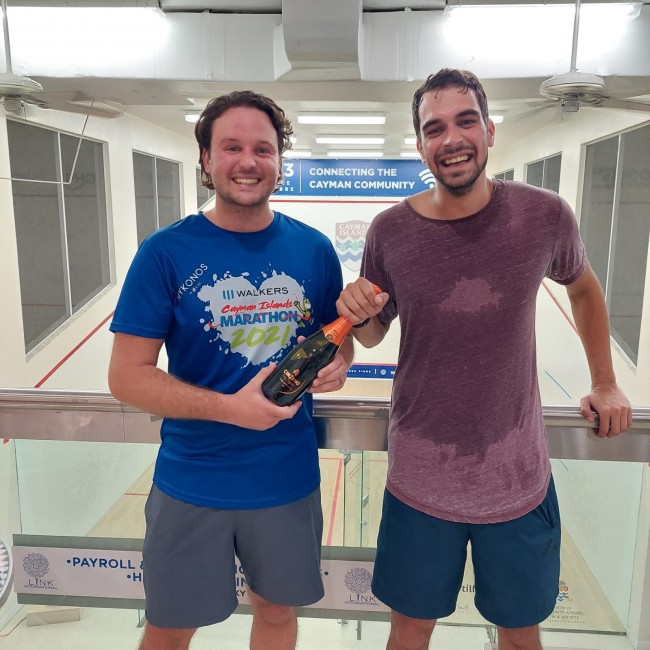 Mar 17, 2022
Team Shoot-Out Series
Squashers battled it out on court over the last 6 weeks as the 1st ever team Shoot-Out unfolded at SSSC.
The Team Shoot-Out was a 6-week Double Elimination Team Tournament. Teams of 2 entered in a A/B division or C/D division.
Matches were played every Thursday night with the finals taking place Last night, Thursday February 24th. The exciting part of the shoot-out is that it was a double elimination tournament, in that teams can lose a match but still have the opportunity to come back and win.
Each team member plays an individual match and then there is doubles play at the end of individual play. A match can be tied 1 -1 at the end of the individual play and it will take team work in the doubles play to decide who the overall winner is of the match.
In the A/B Division final we had team M&J (Marlene West/Jayne Craig) vs Team Not C/D (Chris Rose/David Noblett). In a fun and rare occasion, it was the female team of M&J that took advantage of Team Not C/D winning both the individual games 2-0 and the doubles play 2-1.
In the C/D Division, team Creative Name (Dewald Cloete/Daniel Parsons) started the tournament in a commanding fashion and ended with a dominant performance beating team Beastie Boys (Wayne Franklin/Craig Rowland) 6-0 to win the final.
The Team Shoot-out was a fun primer to get competitive juices for the upcoming Spring Tournament, March 14th – 19th, which will aid as a play off for our national players who will be heading to the FPS Championships to be held in Guatemala, April 1- 10th.
The Links International Junior Squash Tournament will follow closely behind on the 25th & 26th March.